Our Mission Statement
"The mission of Faith Lutheran Church is to faithfully proclaim the gospel while serving others according to God's will."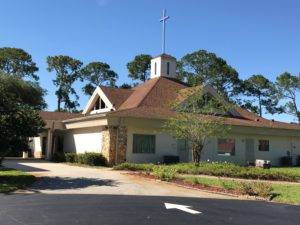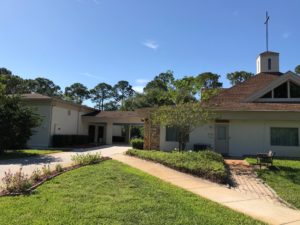 Every Sunday at 10 am we offer a traditional Lutheran service with a contemporary message, culminating in the receiving of Holy Communion. All people are welcome to join us in thanksgiving, song, and at the Lord's table to receive the grace of God. Nursery service is available so if your little one is not yet ready, they may join others their age. A member teaches Bible lessons for the youngsters during the beginning of worship and they may join you at the time of Holy Communion.
All year round we are in ministry with the ongoing work of the larger Church as well as in finding opportunities to serve locally. Our grocery cart always has room for another jar of peanut butter or tuna fish; annually we receive school supplies for local foster children and classrooms; weekly, a group gathers to fold, cut, and crochet plastic bags to make mats for the homeless. Many more service projects are underway at different times of the year.
Annually we attract whole neighborhoods with a massive yard sale on our property. It is a time for hospitality as well as getting a good deal! "Left-overs" go to more specific social service agencies, teachers, and thrift shops.
We are always praying that the Holy Spirit will guide new participants in God's work our way so we may share the love of God, made known to us in Jesus Christ, with others.